CBTT's Top 10 Fiction Picks of 2015
I've read some awesome Christian books this year for CBTT! In making my top 10 selections, I wanted to include books for each age range and gender. Therefore, I have noted the age and gender with each choice. I limited my selections to titles published only in 2015 and 2014.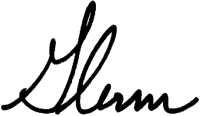 Help spread the word of this ministry to parents and youth!
[fblike]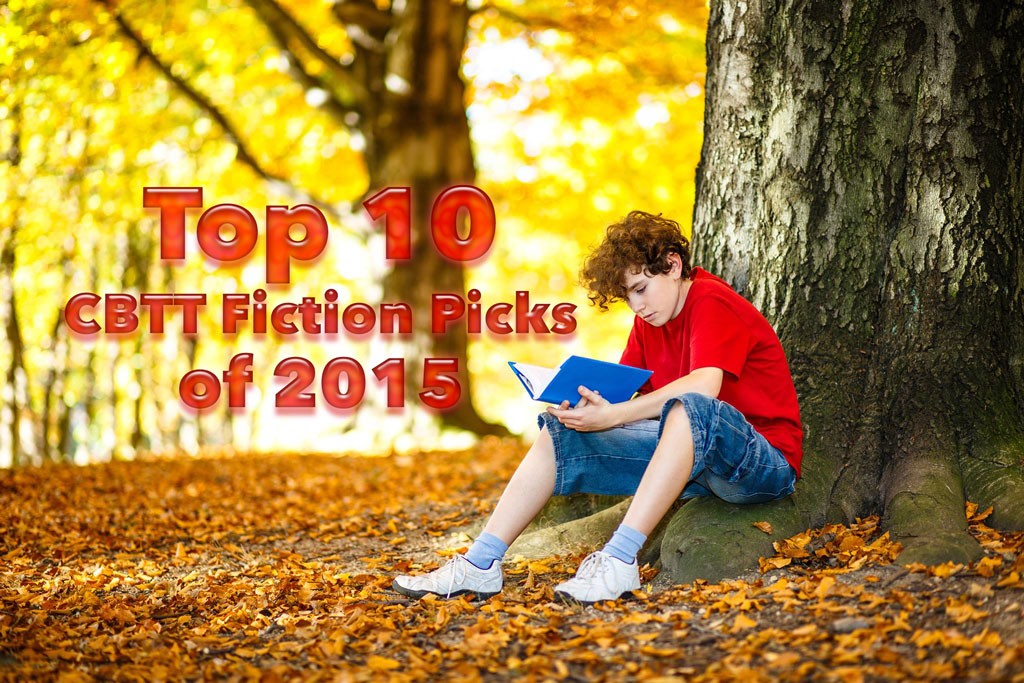 Honorable Mention
I feel compelled to mention Jenny B. Jones' titles In Between and So Not Happening, although older–released prior to 2014–were my two favorites for the girls in the 14-18 age category. She applies a laugh-out-loud humor to tough teen situations with faith. I'd read all of her books for pleasure if I had the time.
10. Bash and the Chocolate Milk Cows
Book 3 in the Bash and Beamer Series
by Burton W. Cole, Illustrations by Buddy Lewis
Target Audience: Boys, Ages 8-11
Twelve-year-old Raymond (Beamer) Boxby, moves from Virginia Beach to cow country Ohio where he gets to spend spring…
Glenn Says: I've enjoyed this entire series, if you like humor, you'll love this book.
9. Below the Surface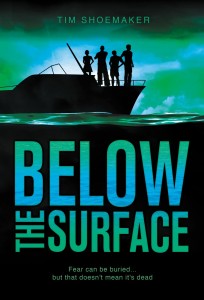 A Code of Silence Novel, Book Three
by Tim Shoemaker
Target Audience: Boys, Ages 10-14
Cooper gets his long-awaited summer vacation on beautiful Lake Geneva, Wisconsin. There'll be sleep outs, snorkeling, scuba, swimming, lots of eating and pranking with his friends—just the kind of entertainment they need before entering ninth grade…
Glenn Says: Action, mystery and suspense, the author brought it all in this entire series.
8. Run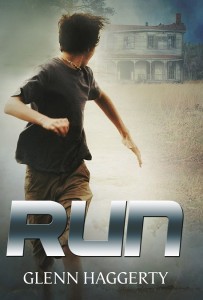 Intense Book 1
by Glenn Haggerty
Target Audience: Boys, Ages 10-14
Tyler deals with a lot of normal issues that every tween struggles with, friends, popularity, annoying siblings, the desire to fit in, and one thing they don't…dangerous knowledge of a secret buried deep in the woods…
Glenn Says: I'm reluctant to put this one in here for obvious reasons, but over the past year there hasn't been a ton written to this audience that I've read. But many new authors are coming out and I've got a bunch on my to read list!
7. Mindwar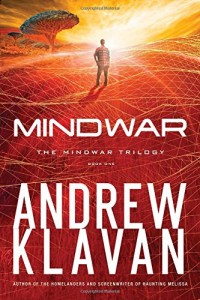 The Mindwar Trilogy, Book 1
by Andrew Klavan
Target Audience: Boys, Ages 14-18
Rick Dial's dreams of a football scholarship are shattered by a devastating auto accident. Crippled and unable to face his girlfriend whose rejection he expects, Rick barricades himself inside his bedroom and retreats into…
Glenn Says: Although not quite equaling the author's The Homelander Series and Crazy Dangerous, Klavan once again brings a compelling thriller to teen boys. I can't wait to read the rest of the series.
6. Catie Conrad: Faith,Friendship and Fashion Disasters
The Desperate Diva Diaries
by Angie Spady
Target Audience: Girls, Ages 8-11
Fashionista Extrordinaire, Catie Conrad, must survive her first year of middle school and her annoying eight-year-old brother Jeremy "the germ," and his pet skunk Rosey, not to mention Miranda Mironi, the class bully. When the school plans a dance, Catie nearly loses it…
Glenn Says: Great humor, age-appropriate, and excellent writing. I'm looking forward to more from Angie Spady as well.
5. The Curtain Call Caper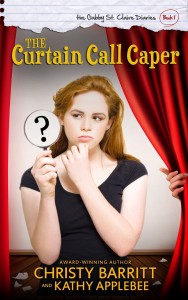 The Gabby St. Claire Diaries, Book 1
by Christy Barritt & Kathy Applebee
Target Audience: Girls, Ages 10-14
Seventh-grade fringer, Gabby St. Claire, has her heart set on performing in the school play,Oklahoma. Together with Becca, Gabby's lone BFF they audition and land supporting roles, but then the weirdness starts…
Glenn Says: Excellent Young Adult writing from a pro with her "Squeaky Clean" adult mysteries. I hope Christy continues writing for this age group as well.
4. 8 Notes to a Nobody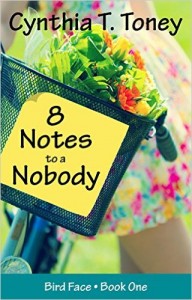 The Bird Face Series, Volume 1
by Cynthia T. Toney
Target Audience: Girls, Ages 10-14
Wendy Robichaud is sweating eighth grade at Bellingrath Junior High. Bullies mock her looks, the cool kids ignore her, and her only friend is blooming like a flower—maybe growing away. Things are tough at home too…
Glenn Says: This book dives deeply into the angst of the middle school misfit, with humor, courage and common sense, ending with a great note of hope.
3. Seeing Through Stones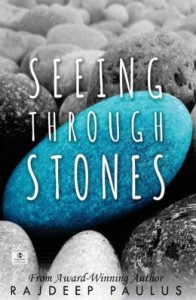 by Rajdeep Paulus
Target Audience: Girls, Ages 14-18
Teenage siblings Talia and Jesse escape from their sadistic father, Talia to a shelter and Jesse to the streets. But how long can they run…
Glenn Says: Emotionally deep, with excellent mystery, and ultimately with hope for the abused.
2. Choices: A Truth Seekers Novel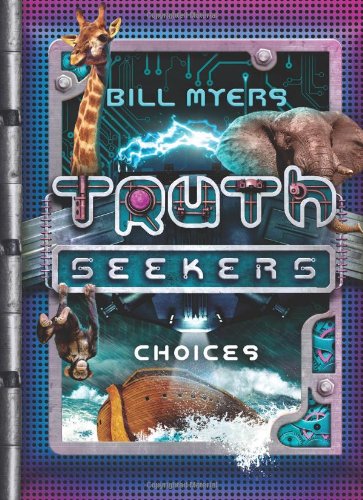 by Bill Myers
Target Audience: Ages 8-14
Jennifer McKenzie and her dad must leave their archaeological dig in the Israeli desert and rescue their top scientist from a misunderstanding with the Israeli police. The good news is they possess a portable Time Machine…
Glenn Says: This book is for ages 8-14, but includes boy and girl protagonists done with excellence. The zany humor is always fun, but the depth of spirituality was surprising.
1. Jack Staples and the Ring of Time
by Mark Batterson & Joel N. Clark
Target Audience: Ages 8-18
The Staples seem like an ordinary family in rural Ireland, but there's something special about eleven-year-old Jack. A lion inexplicably saves Jack's life during a circus fire, his mother possesses mysterious healing powers, and his schoolteacher…
Glenn Says: This was my favorite Christian youth fiction book that I read last year. The high action and spirituality were amazing. It featured excellent boy and girl characters and was also highly readable across the age spectrum (8-18). And so I'll give it a category of its own. The only caveat is the level of violence and intensity for the younger readers.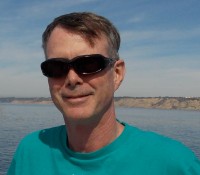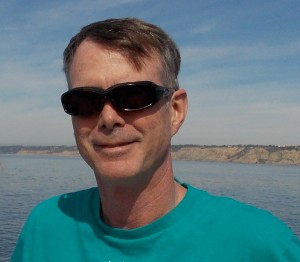 I've read many, many more five-star titles in 2015, however most of them are a little bit older (released in 2013 or prior). Use our 
search engine
to find them!
Give us a shout on Facebook!
Please "Like" to help spread the word of this ministry to parents and youth.
[fblike]