CBTT's Top 10 Fiction Picks of 2018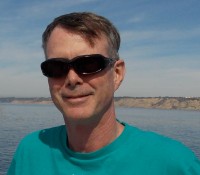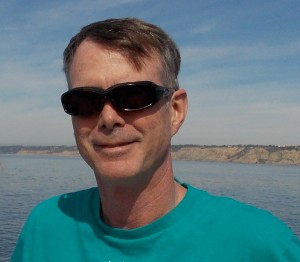 In 2018, CBTT added twenty-three new reviews, bringing our single book review total to 180.  Many of the books reviewed are part of series.  This means, with the additional reviews added in 2018, there are over 657 books by the 120 CBTT-recommended authors for readers to explore. Most of our top picks for 2018 were published in the last two years.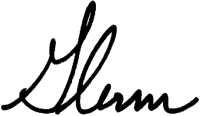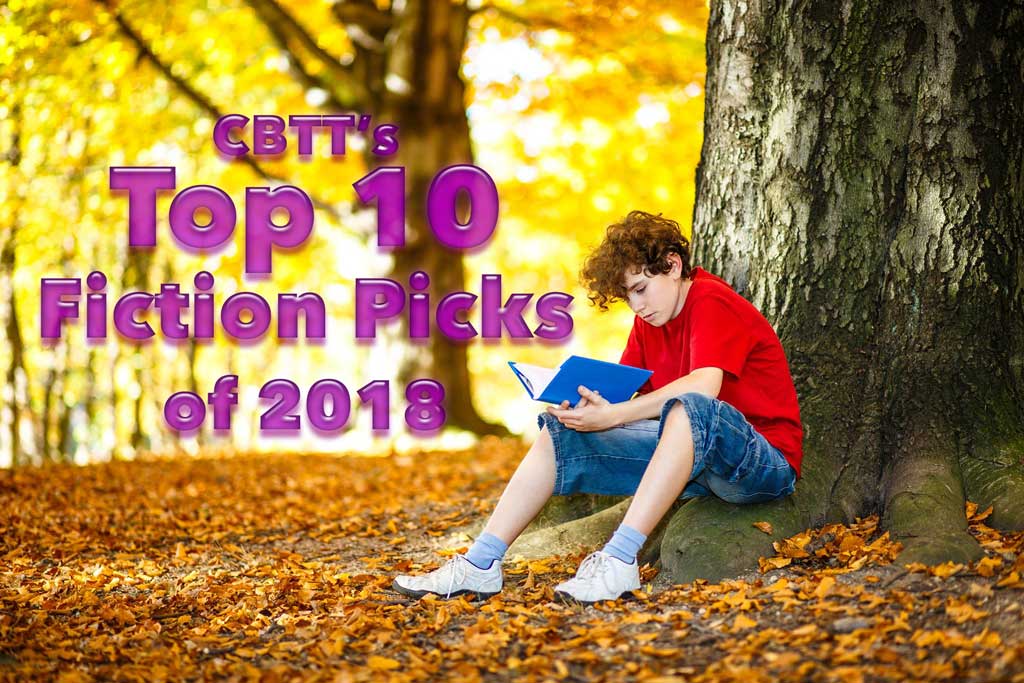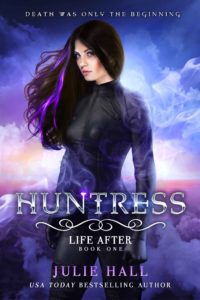 1. Huntress (Life After, Book 1) 

by Julie Hall
Target Audience: Mature Readers of Both Genders
Huntress provides imaginative world-building that both stimulates and challenges thoughts of heaven and the afterlife. Written from a Christian worldview, this speculative novel takes some liberties with traditional views of heaven to create an excellent story that entertains, informs and challenges readers to deeper thought.
2017, Julie Hall
Read the Full Review
2. Before I Knew You (Choice Matters, Book 1) 

by Beth Steury
Target Audience: Girls, Ages 11-18
Before I Knew You gets real with high school romance. This title features two interesting characters that provide fascinating insight into the turbulence that lies beneath the seemingly placid surface of high school romance. Don't judge by its cover, teens of both genders will enjoy this one.
2018, Life Matters Publishing
Read the Full Review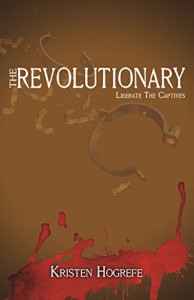 3. The Revolutionary (The Rogues, Book 2) 

by Kristin Hogrefe
Target Audience: Girls, Ages 11-18
The Revolutionary continues the dystopian tale began by The Revisionary (2017) at a furious pace and with heart-pounding suspense. The concentration camp breaks down the heroine, nicely revealing common human fragilities, and yet she remodels into courage, resourcefulness, steadfastness and compassion which she wears like a badge. The relational intrigues, including the romance and spirituality, were captivating. The Revolutionary is an entertaining and edifying sequel to The Revisionary.
2018, Write Integrity Press
Read the Full Review
by Sarah Tipton
Target Audience: Girls, Ages 11-18
Betrayal of the Band features realistic and interesting characters, each with his or her own set of issues. The internal angst and relational interplay were fascinating, delving into teenage dating relationships, friendship, forgiveness, and faith. The high school rock band scene was unique and the plot intertwined the characters with good tension.
2017, Watershed Books
Read the Full Review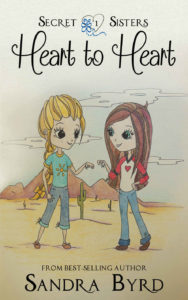 5. Secret Sisters #1 Heart to Heart (Secret Sisters, Book 1)  

by Sandra Byrd
Target Audience: Girls, Ages 8-11
Secret Sisters #1 is two novella-length stories, Heart to Heart and Twenty-One Ponies combined into one volume. It is a fun read for tween girls with sharp dialog and emotional angst that captures the reader's interest. The plots explore some common challenges, including middle school friendships and peer pressure. And the subtle but powerful spiritual component is well done. The only caveat is that some of the material relative to technology is a little dated.
2011, Quaystrokes
Read the Full Review
6. Because…Vengeance (Because Mysteries, Book 2) 

by Diana Sharples
Target Audience: Boys, Ages 12-18
Because…Vengeance picks up where the author left off with Noah battling inner demons such as "you're not good enough," and "it's your fault." The story explores the pull between his abusive father and emotionally damaged mother. This is one of those character-driven stories where the protagonist is so fascinating that you have to keep turning the pages.
2018, Diana Sharples
Read the Full Review
7. Because…Anonymous (Because Mysteries, Book 1) 

by Diana Sharples
Target Audience: Boys, Ages 12-18
Because Anonymous is an entertaining mystery with an interesting hero. The high school dialog is sharp, the plot intense and the mystery captivating. The nuances of Noah's point of view and the portrayal of the abusive family relationships were particularly well done. And the hint of romance keeps the reader's interest.
2018, Diana Sharples
Read the Full Review
by Cynthia Toney
Target Audience: Boys, Ages 12-18
The Other Side of Freedom features mobsters in the roaring 20s in a southern country setting. Suspense and tension blend well with interesting and diverse characters. Sal has a moral dilemma, tell the truth and prevent the mobsters from more robbing and murdering, or obey your parents and protect your innocent father from going to jail. The relational twist at the end also made for a satisfying read.
2017, Write Integrity Press
Read the Full Review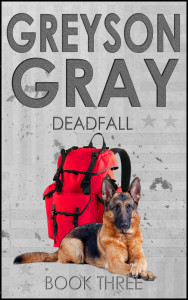 9. Deadfall (Greyson Gray, Book 3) 

by B.C. Tweedt
Target Audience: Boys, Ages 12-18
This is another high octane book teen boys will read. Deadfall has suspense, intrigue and betrayal at the highest levels, think Bourne Identity with a thirteen-year-old. The hero is cool, the action non-stop and the supporting characters well rounded. Greyson also embarks on a subtle but powerful spiritual journey in this book that is very well done.
2014, B.C. Tweedt
Read the Full Review
10. Escape (Intense Series, Book 1) 

by Glenn Haggerty
Target Audience: Boys, Ages 8-12
I'm reluctant to list Escape here since I wrote this title. However, it really was the best of the lot for this age group. Moreover, this age group needs more new titles. Escape features intense action and, at only 125 pages, is an excellent starting place for reluctant readers.
From the review by Naomi Rawlings: "Awesome book! I read it to my son, and he loved it. I've got to admit, the story might be meant for tweens, but it kept me guessing the entire time. It was nice to see Tyler again after reading Run."
2017, Freshwater Publications
Read the Full Review
Find your next read by searching our reviews!
Search over 100 reviews of great fiction for ages 8-18 by genre, author, age range, and more using our search engine.
Help spread word of this ministry to parents and youth.
Like, follow, and share us on social media!