CBTT's Top 10 Fiction Picks of 2017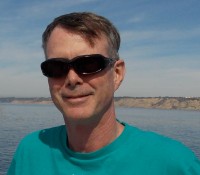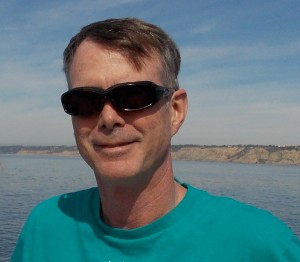 In 2017, CBTT focused on adding new recommended authors to our database. Of our 33 new reviews this year, 25 were from authors new to our website bringing our total number of recommended authors to 111. Our single book reviews now total 157, but represent series that total 603 recommended books. And that's just the tip of the iceberg because, as a group, these recommended authors have several times that number in other books and series. As a result of our focus in 2017, most of this year's reviews are on titles published before 2016-2017. Therefore, although most of our top picks for 2017 were published in the last two years, some titles date back to 2010 to cover the categories.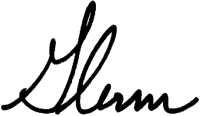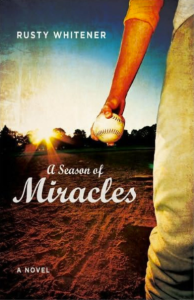 10. A Season of Miracles 

by Rusty Whitner
Target Audience: Boys, Ages 8-11
Set during the Vietnam War this story features friendship forgiveness and grace. The author brings the joy of life, first crushes and coming of age that makes this time of life magical. The action and humor were well balanced, and the spiritual component exceptional. And there was that added historical element of nostalgia for those of us who were alive during that turbulent period of American history.
2010, Kregel Publications
Read the Full Review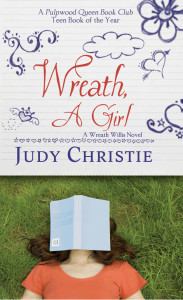 9. Wreath, A Girl (A Wreath Willis Novel, Book 1) 

by Judy Christie
Target Audience: Girls, Ages 11-18
Wreath is a fascinating teenage character who emerges from homelessness into high school society where she has a shot at her dream—college. This is an interesting read on rural survival. Readers will also root for this not so classic underdog, feeling her pain and victories as she slowly forges relationships like she never dreamed of. Issues of love, friendship and faith are adroitly woven into this captivating tale.
2015, Brosette & Barnhill Publishing, LLC
Read the Full Review
8. Gilt Hollow 
by Lorie Langdon
Target Audience: Girls, Ages 11-18
Intense with great mystery. The romantic elements are compelling and a little steamy, but this is a fun, clean read.
2016, Zondervan Blink
Read the Full Review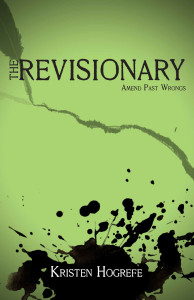 7. The Revisionary (The Rogues Book 1) 
by Kristin Hogrefe
Target Audience: Girls, Ages 11-18
The Revisionary is a sharply written dystopian tale with an interesting protagonist and supporting characters. The well-woven plot takes many turns including journeys of a sort back into American history. The political and relational intrigues and subtle spirituality were captivating. Readers will look forward to reading this book.
2017, Write Integrity Press
Read the Full Review
6. Out of the Shadows (The Tacket Secret, Book 1)  

by Emma Carrie
Target Audience: Girls, Ages 11-18
Persecuted underdog endowed with unique skills and cloaked with superpowers—always a fun read! This 167-page serial novel is short and sweet but will require reading the following six installments to complete the story.
2017, Dad and Me Publishing
Read the Full Review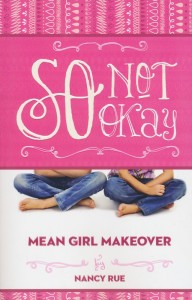 5. So Not Okay, An Honest Look at Bullying from the Bystander (Mean Girl Makeover, Book 1) 

by Nancy Rue
Target Audience: Girls, Ages 10-14
A Realistic dramatization of middle school bullying among girls from an introverted bystander's point of view. Readers will feel the fear and frustration as she experiences the pack's bullying and grow with her as she learns how to deal with bullies from an interesting adult who has walked the same road.
2014, Thomas Nelson
Read the Full Review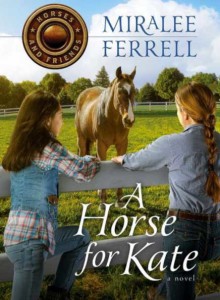 4. A Horse for Kate 

by Miralee Ferrell
Target Audience: Girls, Ages 8-11
This fun read has the usual middle school angst and a series of character building adventures. The first person point of view provided good character depth, and the spiritual and relational interactions were both interesting and instructive. A nice read for young girls and horse lovers.
2015, David Cook
Read the Full Review
3. Nightmare City 

by Andrew Klavan
Target Audience: Boys, Ages 12-18
Another creative plot laced with high tension and suspense. Issues of life and death, courage and truth challenge the protagonist to his core and keeps readers thinking and guessing and turning the pages. The subtle spiritual truths are also powerful as readers will be challenged to "play the bigger game."
2013, Thomas Nelson
Read the Full Review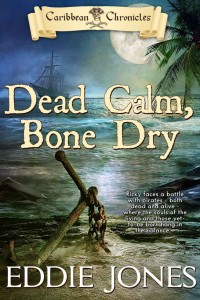 2. Dead Calm, Bone Dry (The Caribbean Chronicles, Book 2) 

by Eddie Jones
Target Audience: Boys, Ages 12-18
This is a book teen boys will read; loaded with speculative fantasy, dry humor, a strong dose of violence and with a sprinkling of romance. Dead Calm, Bone Dry, continues Rickie's journey through mayhem and betrayals and what becomes more and more like a living hell. It is the sequel to  Curse of the Black Avenger, Blood Sails, Dark Hearts, and the two books must be read together to grasp the plot and overarching theme.
2017, Lighthouse Publishing of The Carolinas
Read the Full Review
1. Jack Staples and the Poet's Storm (The Jack Staples Series) 

by Mark Batterson and Joel Clark
Target Audience: Boys, Ages 8-11
This, the final installment of the Jack Staples Series, brings the conflict and resolution of this powerful tale of good versus evil to a satisfying conclusion. The action was again intense, with a little romance sprinkled in. The Christian allegories continued to be awesome, and the authors magnificently exemplified forgiveness, mercy, love and courage through the characters. Another great read.
2015, David Cook
Read the Full Review
Find your next read by searching our reviews!
Search over 100 reviews of great fiction for ages 8-18 by genre, author, age range, and more using our search engine.
Help spread word of this ministry to parents and youth.
Like, follow, and share us on social media!