For Tyler Higgins, the drug trafficking in his community and school has become personal. It's destroying his...
Full Review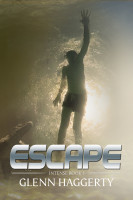 Middle school's tough, and Tyler Higgins just wants to hang with the cool kids. But Dustin's idea of quality...
Full Review
If the first book is any indication, intense is a good word for the series. I'm not a middle grade boy, but I...
Full Review